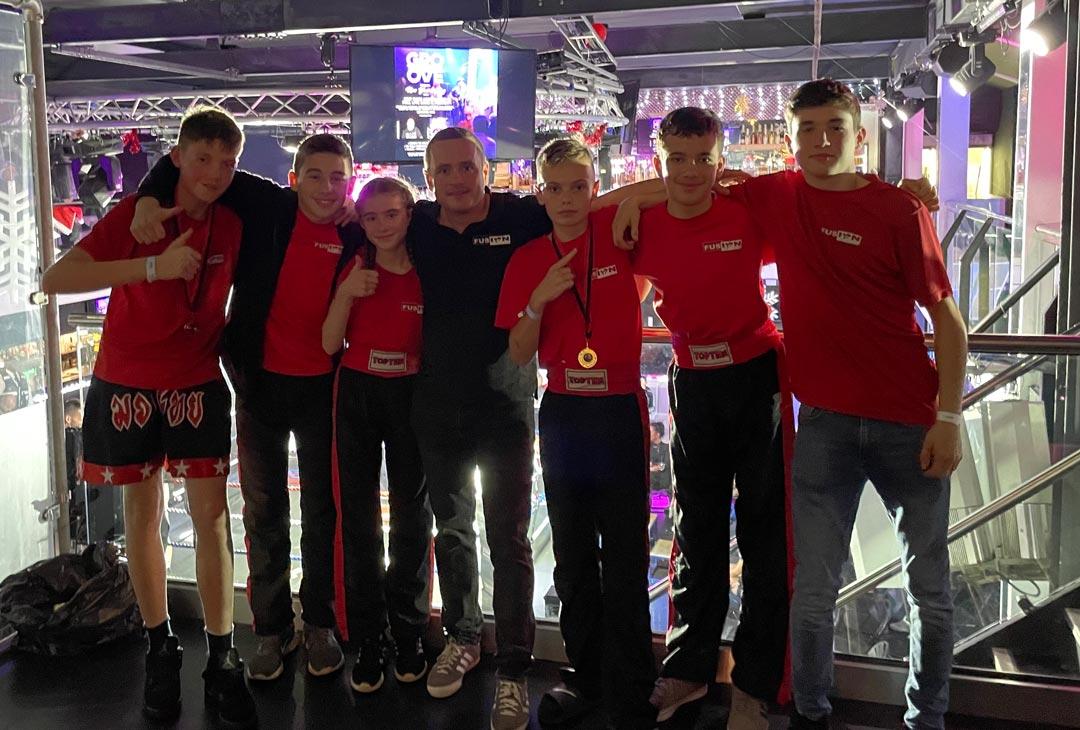 Fusion took a small team of 4 fighters to a local show "Maidstone Mayhem" on Sunday 6th November 22.
First up we had Zak aged 12, the second Kickboxing fight in his career and took the win. Hight and weight advantage in Zak's favour however the other lad had more experience and more fights on his card. Both lads showed heart for the sport and proved themselves true warriors in Kickboxing.
Up next was Freddie aged 12, in his first K-1 fight. Freddie showed massive talent, landing many headshot kicks and moving well around the ring however both fighters equally put on the pressure and as such a Draw was given…
A very close Draw, both lads worked hard to secure the trophy however it truly could have gone either way if one had put in an extra 2 or 3%.
Amy aged 10 was up next, debut in Kickboxing, unfortunately, her opponent pulled out last minute. Gutting but it happens.
Then finally Jacob aged 13 was up… his opponent also pulled out at the last minute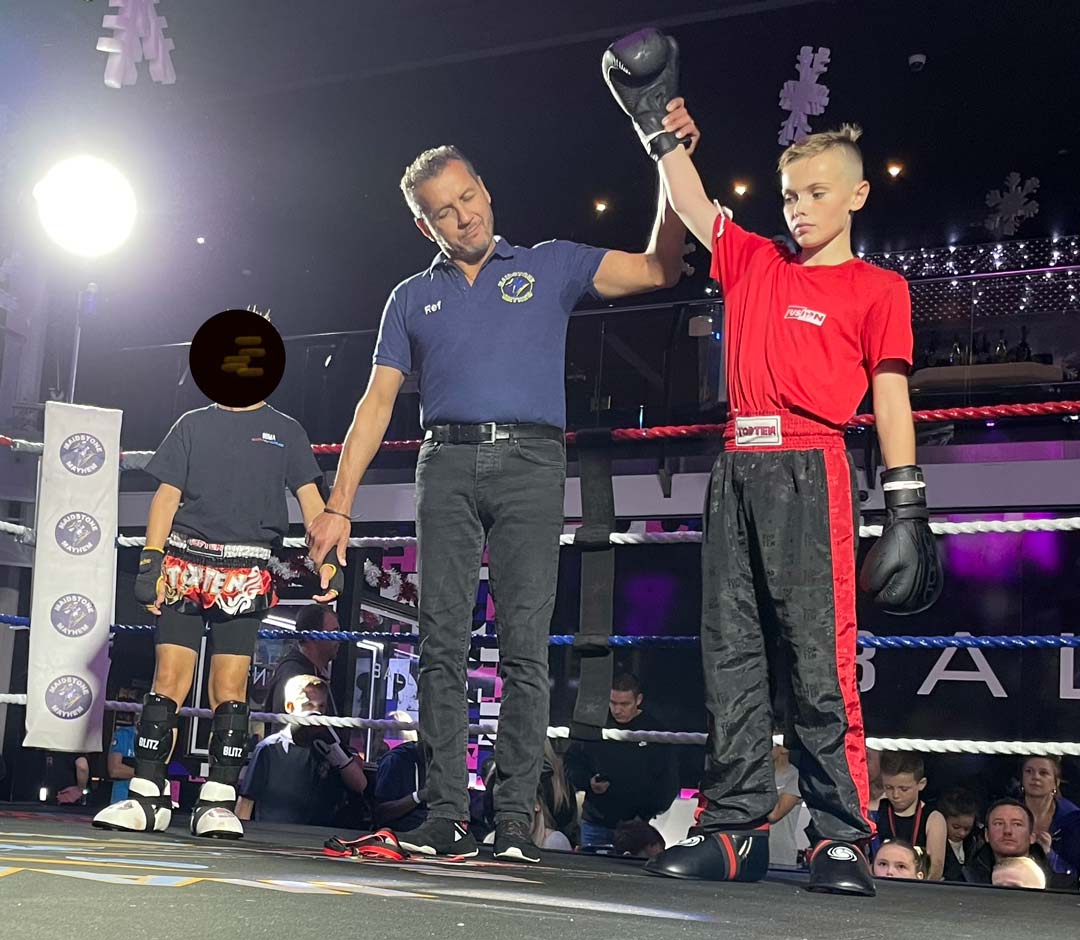 All in all, a successful outing for the small team.
Onwards to the next one.