Canterbury Personal Training, Boxing and Kickboxing.
Learn the sport of Boxing or Kickboxing for fitness, fun or competition.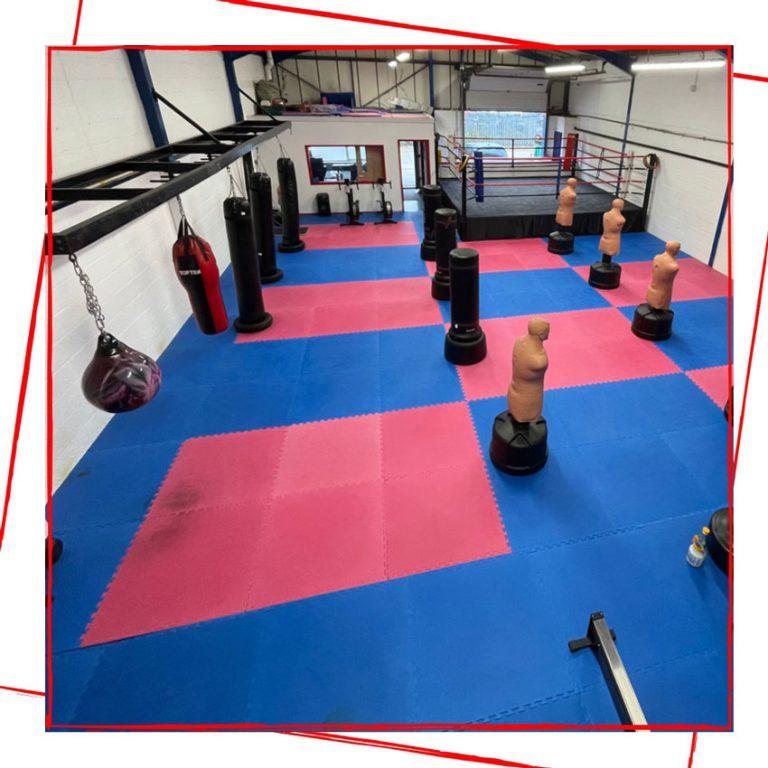 Monday to Friday – 6:00-8:00am
Monday to Friday – 10:00-12:00pm
Times change as we book new members, contact us for more info.
What is Personal Training all about ?
At Fusion we pride ourselves on quality tuition at our privately owned, fully equipped, bespoke gym along the Broadoak Road, Canterbury. 
When booking onto one of our personalised training sessions, be it a small group session, a challenge program or even a private session, you will have pretty much the entire gym to yourself, truly a bespoke gym for our members without other people wandering around watching you train.
We have developed what we believe to be the best choice when it comes to keeping fit, learning new skills and keeping motivated.  We put measurable objectives and accountability at the front of our training, helping our members achieve new levels each and every session.
Personalised training with Fusion is challenging and rewarding, we do not simply put you on a treadmill or on a weights bench and leave you to it…
… we teach you combinations of boxing and kickboxing drills using bags and pads, giving you an all over body workout, yes, its exhausting and yes you will want to give up…
… and that's where our trainers come to support you, to keep you going and help you push past your comfort zone.
Along with learning new routine with your Trainer on pads and bags, you will also be give a strength and conditioning program that will be designed and personalised to your specific objectives.
What structure do you offer ?
We offer our personalised sessions in one of three structures:
1 to 1 personal training – truly one member to one trainer.
4 to 1 micro group

– 4 members to one coach, personalised small group 

session
6 to 1 challenge group

– 6 members to one coach, structured 

challenge

 that is 

scheduled for 28 days or 6 weeks. tailored objectives within the challenge
All our personal training sessions are truly personal, you or your small group will have full access of the entire gym. You will not be disturbed and fully focused on your objectives.
Each session is different, you won't be hitting the bag for the entire session, nor will you be left to your own device.  Our trainers structure classes in 4 simple stages:
Warm-up & Stretch 
Skill Set 1 (Technical learning)
Skill Set 2 (Endurance and Strength )

Cool-Down
Technical learning, learn multi combinations, movement and defence whilst building up your confidence to drive more combinations and thus building your cardiovascular and respiratory system. We spend whatever time is needed on perfecting your ability, this may take days, weeks or years however, we've got you covered.
Endurance and Strength, we look at our members personal objectives and build a program that will help them develop and achieve their goals.  We have a large selection of weights and cardio equipment at our disposal, and no issues with over crouding.
Top 5 Frequently Asked Questions?
How much dose Personal Training cost
Our membership programs for personal training range from £95 to £400 per month, all depending on how many sessions you want to attend. Feel free to contact us with your availability and we can provide you a cost.
What will I need for the session?
Simply arrive in loose-fitting clothes with no zips or buttons (joggers and t-shirt). Please bring a bottle of water and a sweat towel.  That's it, for the session we can lend you the gloves and pads needed however its advised for heath and safety you consider buying your own gloves.
What happens when I book?
After you have booked, you will receive an email confirmation and our coaches will be expecting you.  Please do contact us if you can no longer attend your booking, so we can release the session for someone else.
How many times a week should I train?
We recommend twice a week as a minimum.  This will allow you to keep up the skills sets and memory muscles needed to learn the program and keep improving.  Any less than twice a week greatly impacts development and motivation.