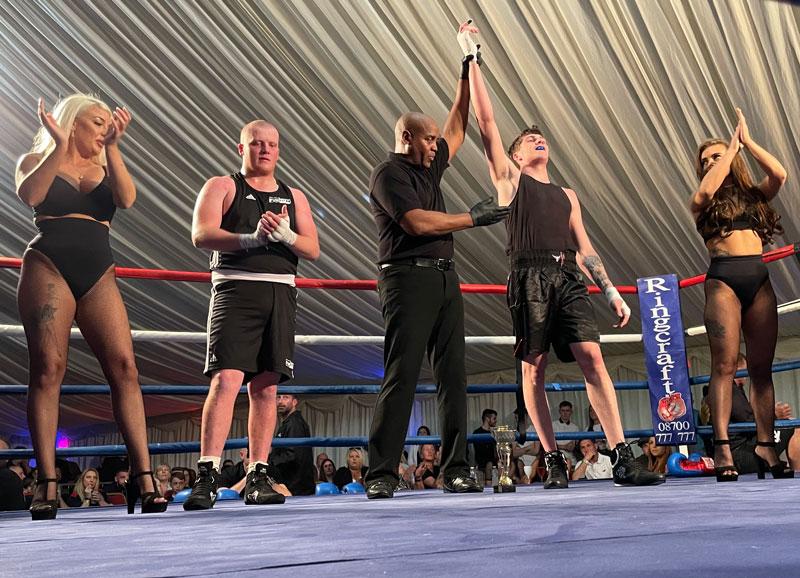 What a night fight club 9 was, an amazing event run by amazing people.
Profecinaly organised a small collection of clubs from around the country, putting their lads and ladies up on stage to perform in what can be said, the safest place to be for a young fighter.
Our young Novice Archie decided to put his name down for his first Boxing bout 2 months ago, never in a million years did Archie ever believe he would be in a Boxing ring competing on a top-level show like this, I mean all the people for a novice is quite intimidating.
It's quite a think, looking behind the scene of a fight show, Professional referee intro and talk, Top-level judging, Paramedics into and brief, medical checks, weigh-ins, ring girls, prep talks, warmup, dress up, hands wrapped and all before you have even seen the crowds of people…
Archie lost his bout on the night however learned so much about the sport and what it takes to be a competitor. Archie couldn't quite manage to work his way around the reach advantage of his opponent and completely lost his traction to move forward and close the gap.
The first fight is always the hardest, the one the first BIG lesson is learned… Do As Your Coach Has Asked!
Archie is now in prep for his next event and we are building upon the lessons learned from his first novice bout.
Onwards to the next one.